Captain America Shield T-Shirt
$21.99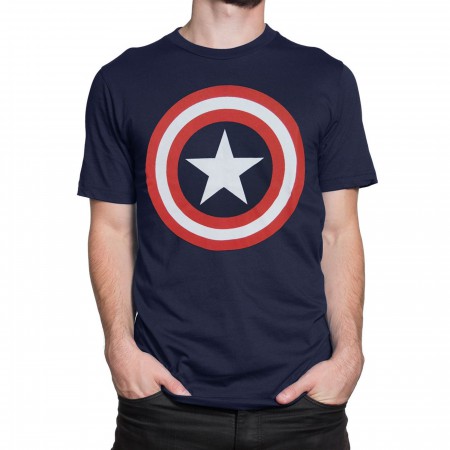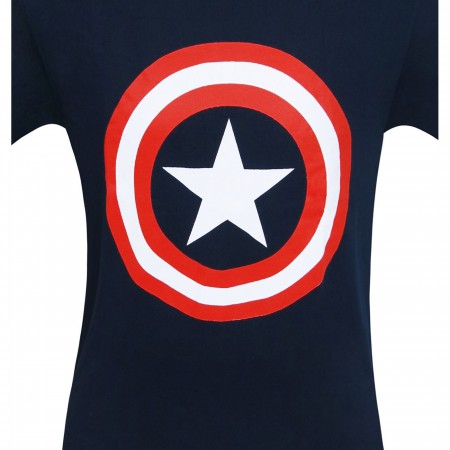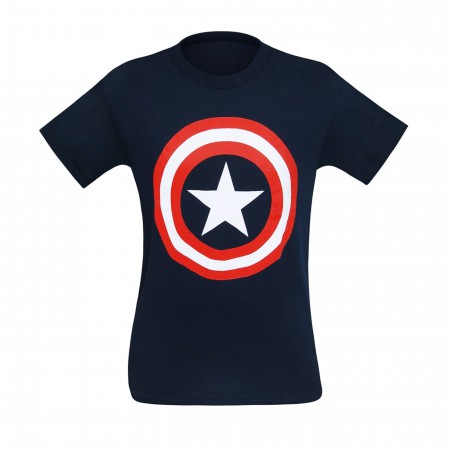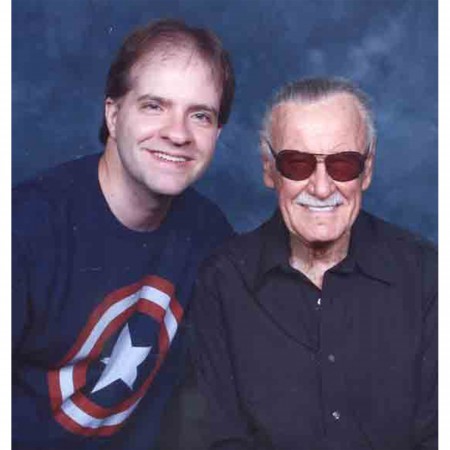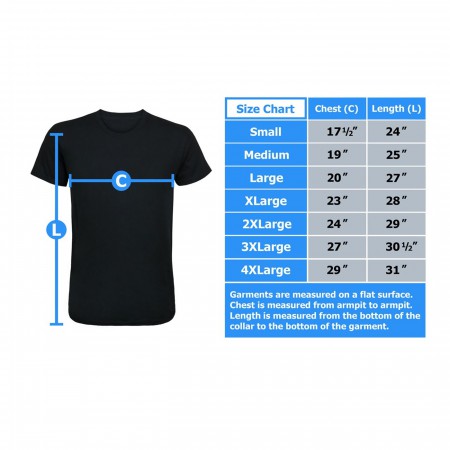 Captain America Shield T-Shirt
$21.99
We'll let you know as soon as the item is back in stock!
Shipping Guarantee
In stock items ship within 1 business day
Grab some Vita Rays, your Super Soldier Serum, and the navy 100% cotton Captain America Shield T-Shirt! Now you should be good to go fight the Red Skull as he tries to defeat Freedom with excessive 'sin' taxes while he texts and drives. Oh, that Red Skull...always on the subversive side. He's no match for Marvel's First Avenger or even you though...should you be rocking the Captain America Shield T-Shirt! 'MURICA!
More Details
Product Brands:
Captain America,
Avengers
Product Category:
Clothing & Apparel,
T-Shirts
Reviews of Captain America Shield T-Shirt
5.0
(Based on 26 reviews)
fallout13
clarksville, tn
its a decent shirt but after one wash it looked like the distressed version, more so after the second wash. if i wanted the distressed version i would have ordered it...its still pretty cool though.
Submitted 9 years ago
Batman
The Fire Nation
This is just great. Not like the other Cap A shirts out there. Feels nice and looks nice. The shield symbol looks legit, and this gets me lots of compliments.
Submitted 11 years ago
Ruairidh, Man who pretends to be wise
Fremantle, WA, Australia
Really, it seems only logical to run over the basics with this shirt. It has a Captain America shield on it. As a result, it could only be cooler and more authentic if it literally removed itself from your chest and gave you a nice vibradium hug in the face every now and again....it also makes strangers refer to you as 'Steve', which can only be a good thing.
Submitted 11 years ago
Emmy, I show dogs
Alaska
I think it is absolutely kick ass. It is my second because I accidentally got bleach on my first one so now I have two wonderful shirts. Hooray! Thanks again for quick shipping and an accurate sizing chart!
Submitted 9 years ago
Kei
Alabama
Submitted 10 years ago
Kee
Alabama
Submitted 10 years ago
Jay
Hong Kong
Ordered the XL size and is a perfect fit. Good T-Shirt material and the print is very clear. No problems.
Submitted 10 years ago
Bmanskees
Winnipeg, MB, Canada
Submitted 10 years ago
Loulou
Overseas
The quality of the fabric and logo print cannot be doubted but the size does come up quite big. I ordered two other t-shirts of the same size and this one would probably fit a size larger. Sizing does differ from brand to brand but the t-shirt is really way too big!
Submitted 8 years ago
El Pablo
Dallas TX
The shirt color itself is a little closer to a purple, but a much darker purple. The material is real soft and flexible. This sure is awesome, looks awesome, and will make you look even more awesome.
Submitted 7 years ago
Kevin
Kansas City, MO
I love this shirt! The logo looks great and isn't oversized. Shirt fits true to size. Material is durable and comfortable. I highly recommend this shirt for fans of Marvel, Captain America, or superhero fans in general. Thanks, superherostuff.com!
Submitted 7 years ago
Michaela
Michaela
AmericaesheldTshierT. CapainforwieTeRVIEWShIrT.
Submitted 7 years ago
Adam Gauvin
St. Catharines Ontario
The shirt is awesome just what I wanted and fits great as well
Submitted 7 years ago
Mike ,SuperHeroStuff
Australia
Submitted 6 years ago
AML
Plantation, Florida
Very happy with my Captain America T-Shirt, it was a perfect fit and I like the logo. Great service
Submitted 6 years ago
Jimi, SuperHeroStuff.com # 1 customer
Lansing, IL
Another one for collection.
Submitted 6 years ago
Superhero Nerd
Mauldin, SC
It fit better than expected. The design doesn't wear off and the color doesn't fade. Great shirt.
Submitted 6 years ago
Alison, Avengers Fan
Auckland, New Zealand
Submitted 6 years ago
Duramaxgurl
Lafayette, Tn
Submitted 5 years ago
LaLedger
DC Metro
Love anything that's free! Nice shirt to boot.
Submitted 5 years ago
f_hampshire
South Carolina
Good material & construction. Fits well. To be used for gym wear.
Submitted 4 years ago
bloodygorefang
Winchester, CA
Looking for the OG Cap shirt? Look no further! Great fit, look and feel!
Submitted 6 years ago
Christopher
Florida
I have an athletic build size large, the sleeves are oversized so they hang loosely over your arms.
Submitted 5 years ago
Connor
Edmonton, AB
Got a tank top instead, but not even mad, it fits awesome and is comfortable, a great gym shirt for
Submitted 5 years ago
Susan Kapeghian
FL, United States
Very good quality and true to size
Submitted 1 year ago
Keith Jennings
NY, United States
Naturally I love the look, but I was pleased to see that the shirts fit me nicely and felt great
Submitted 8 months ago