Flash Symbol Men's Tank Top
$24.99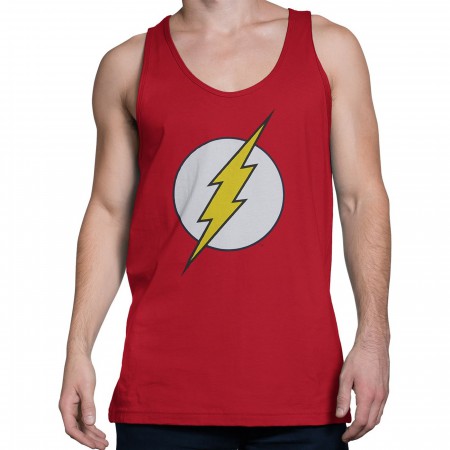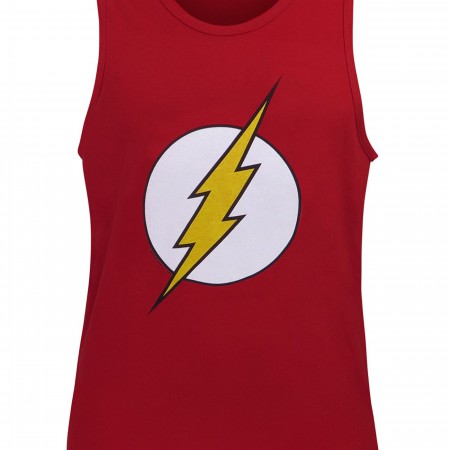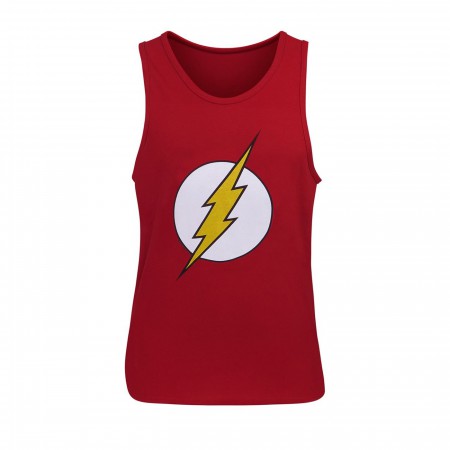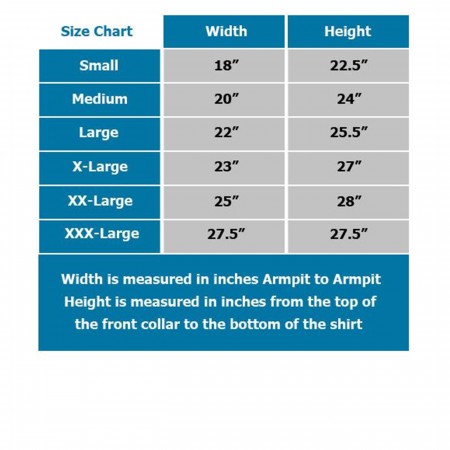 Flash Symbol Men's Tank Top
$24.99
Shipping Guarantee
In stock items ship within 1 business day
Made from 100% Cotton, this red tank top features a screen printed Flash Symbol in bright yellow and white.  Hey, we all know the Flash has quite the blurry gait.  Yep, he's faster than thought, knows how to outrun light and can be at your house before the blueprints were ever drafted by an architect.  Now that's not just fast, that's manipulating the very foundation of time-space!  How can I work a tank top in....OH!  It must get hot while running that fast, right? All that friction?  Oh, that's right, the Speed Force actually protects one when moving at such incalculable speeds!  Ok, so....if you're not running and it's just hot in general, or if you are running but not at superhuman speeds...this Flash tank top is absolutely for you.  And there's the sell, baby!  Click "add to cart" now, please.
More Details
Product Category:
Clothing & Apparel,
Tank Tops
Reviews of Flash Symbol Men's Tank Top
4.5
(Based on 21 reviews)
Big B
Clearwater, FL
Great shirt. Wear it all the time at the gym. Get lots of complements on it.
Submitted 9 years ago
Braelen
Winnipeg, MB
Im a huge fan of The Flash, I love wearing this, great for the gym , get alot of complements, its just awesome
Submitted 10 years ago

Texas
My son enjoys plenty this tank top. Its texture is of a very good quality. It hasn't been faded. We are glad we bought it. Thank you!!
Submitted 11 years ago
Ian
Melbourne, Australia
I got this shirt due to an abysmal lack of Flash t-shirts (minus Bazinga) in Melbourne, and I think it's one of the best decisions of my entire life. It's comfortable, easy to get on and off, and form fitting enough that it shows off my muscles. Definitely worth it.
Submitted 8 years ago
Aarom, Comedian
Orlando, FL
The Flash himself would wear this one!
Submitted 10 years ago
Tuss4
Chicago, IL
Landed one of my highest back filps in this tank.
Submitted 8 years ago
Flash Fan
North Queensland, Australia
Good quality shirt, but sizing a bit on the small size even after using the size guide and measuring a currently worn shirt.
Submitted 9 years ago
Castle
New Jersey
This tank is excellent. It's great for everything from running and working out, to just relaxing on a hot summer day. The material is great and I always get compliments wearing it. Awesome tank, and I will be sure to buy more styles.
Submitted 10 years ago
This was a great buy! Glad there was a variety of different sizes. I bought it as a gift and was a great hit (inside joke and all). The fabric is NOT cheap either. Well worth the buy. I will continue to keep my eyes on the lookout for tanks on this site in the future.
Submitted 11 years ago
Batman
The Fire Nation
Initially I wasn't sure that I would like this. I had tried it on a few times and I didnt like how I looked. But this is one of those deceivingly great looking. Its a look that grows on you.
Submitted 11 years ago
Jayden
Perth, WA
Great fit, symbol covers a large surface area. Epic!
Submitted 10 years ago
Jeremy M
London, Ontario, Canada
I would never expect the crappy stitch job these tanks have from this store. I went to take it off the first time I put it on and half of the stitching on the left side pulled apart with ease. I ordered one for superboy and batman. I would not recommend any activity while wearing these tanks.
Submitted 9 years ago
Brian
Clearwater, FL
Great shirt to workout in at the gym. Lots of compliments from the ladies. Superman & Batman shirt wearers were jealous.
Submitted 9 years ago
Bodhi
Newark, CA
Fits fantastically, and it looks awesome, I get compliments from people when I'm wearing it, plus I get to make flash puns while wearing it. Plus it makes for a good running shirt on hot sunny days!
Submitted 10 years ago
Annie, a serious Flash fan
Hamilton Island
I bought this shirt for myself because I've been dying for a Flash (and Nightwing, I bought a Nightwing tank as well) tank for AGES, but there don't seem to be any ANYWHERE in Australia! I was super excited to receive my order in the mail today, and even more so when I found out that everything I ordered fits! Thank you superherostuff.com, you've been a life saver! PS any chance you could do some more tanks for women? I only bought the mens' small because you don't have any Flash/Nightwing (or much else in the way of DC Comics) tanks for ladies. Thanks!
Submitted 7 years ago
Danielle
Corona, CA
Submitted 5 years ago
Hawk
Eastpointe, MI
Submitted 6 years ago
Gary
Auckland, New Zealand
Submitted 5 years ago
Rob
Lubbock TX
The material this is made out of shrinks up in length the very first time you wash it
Submitted 5 years ago
Alun Jervis
LIV, United Kingdom
Submitted 4 months ago