Green Lantern Collector All Lantern Corps Ring Set
$59.99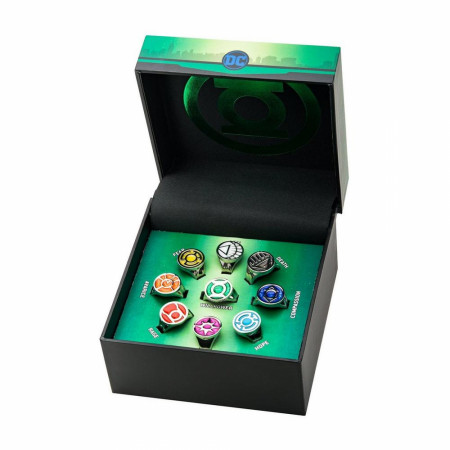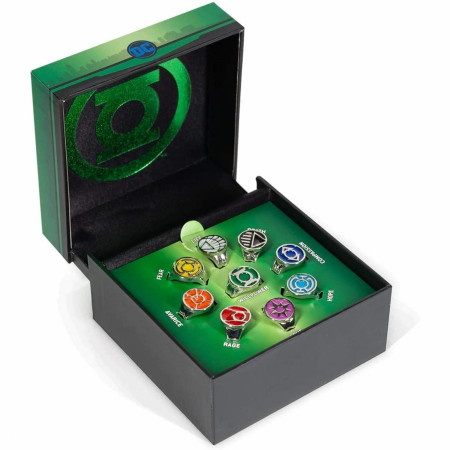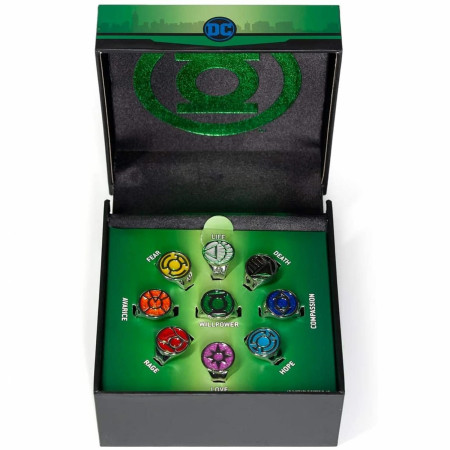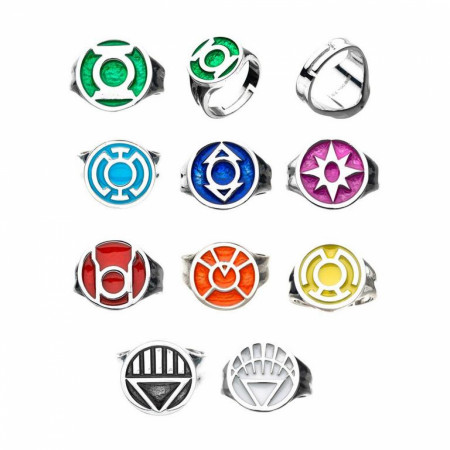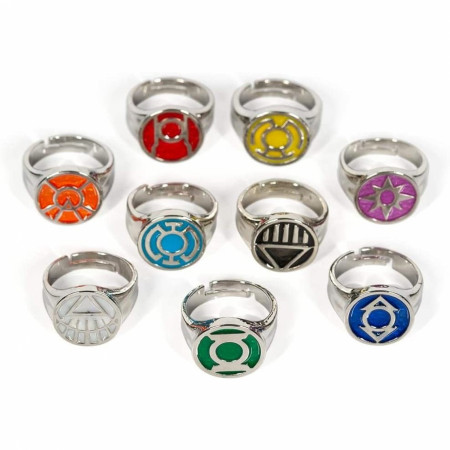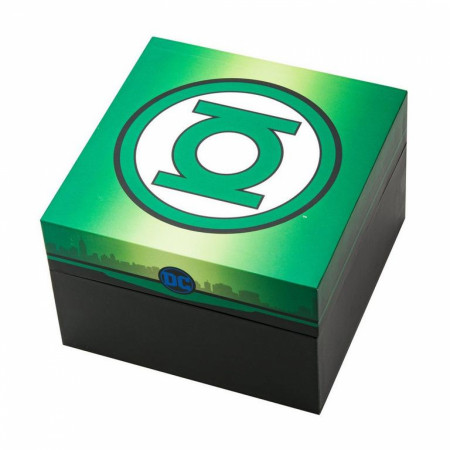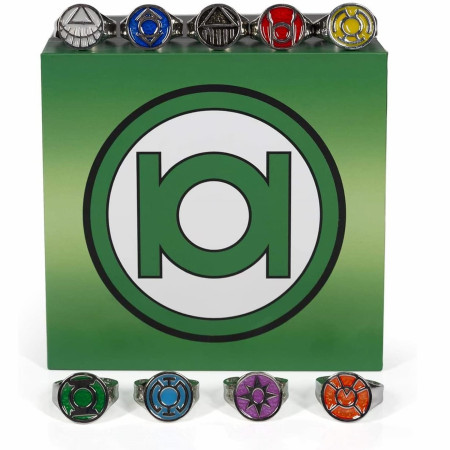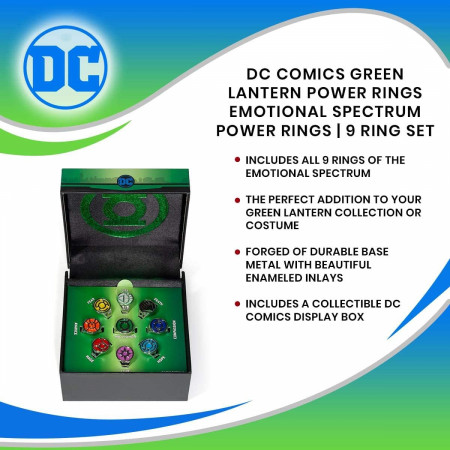 Green Lantern Collector All Lantern Corps Ring Set
$59.99
Shipping Guarantee
In stock items ship within 1 business day
Harness the power of whichever Lantern Corps you feel like being apart of that day with this officially licensed Green Lantern Collector All Lantern Corps Ring Set. Coming in a super snazzy green case, this epic set comes with nine metal rings that represent the different aspects of the Lantern Corps. That's right! This awesome DC ring collection comes with the Willpower, Fear, Love, Rage, Hope, Avarice, Compassion, Life, and Death power rings. These timeless Lantern Corps Rings are adjustable and able to fit fingers sizes 8-14 thanks to an L-cut into the band so you can slowly bend them and adjust accordingly.
More Details
Product Brands:
Violet Lantern,
Yellow Lantern,
Blue Lantern,
Black Lantern,
Indigo Lantern,
White Lantern,
Orange Lantern,
Red Lantern,
Green Lantern
Product Category:
Accessories,
Jewelry,
Rings
Reviews of Green Lantern Collector All Lantern Corps Ring Set
5.0
(Based on 12 reviews)
Rafael Fonseca Cantillano
FL, United States
I didn't get an engagement ring from my girlfriend, now I have 9 :)
Submitted 2 years ago
Nina Colon
NY, United States
Was surprised by the quality of the rings. I won Christmas Gift master with this. The big Green Lantern Fan was very happy with this. All lantern rings in one gift, thank you!!!
Submitted 2 years ago
Adam Brooks
ON, Canada
The rings I ordered got stolen by a porch bandit. After confirming with all the necessary authorities, SHS replaced my order. This level of customer service (and satisfaction) is SO RARE nowadays I had to give a HUGE shoutout. Thank you SO MUCH, SuperheroStuff! You ABSOLUTELY ROCK!!
Submitted 2 years ago
Morgan Geiger
NV, United States
I am a huge comic nerd and a huge collector. I've been wanting a green lantern ring for so long but couldn't find a nice one until now. This set is so cool!!!
Submitted 2 years ago
Briana Seals
CA, United States
Happy to have these as apart of my collection.
Submitted 2 years ago
Matthew Kuipers
MI, United States
I love them and I am wearing them all the time they are the best thing I ever bought
Submitted 2 years ago
Patrick Herron
AZ, United States
This is an awesome set, all colors are included, each ring is adjustable, however I took away one star because the white life ring tab is torn. It is hard to display these rings in all their glory when the display itself is torn.
Submitted 2 years ago
Dalton Brandt
MN, United States
Presentation: 10 Usability: 4 At least coat the fake metal, noone wants a green finger. Still an amazing LOOKING product lol
Submitted 2 years ago
Gene Aikens
WA, United States
I am very happy with the set of rings. They are collectibles versus wearing. They look awesome. I just really wish for larger sizes. I really needed a 15 . So what do big guys do?
Submitted 2 years ago
Kevin Uribe
NJ, United States
Huge hit as a present for my brother! The rings looked great and were beautifully displayed. My only critique is that the rings were a little small for adult sized hands. But all in all, a great purchase!
Submitted 1 year ago
John Campono
VT, United States
Submitted 1 year ago
Jason
ON, Canada
He was thrilled to have this set. They come in a nice box and he enjoys looking at them and wearing them to school. I was relieved that they were exactly as advertised because he saved up his snow shoveling money to buy them. He is not disappointed
Submitted 1 year ago