Green Lantern Symbol Glow Armor 39Thirty Fitted Hat
$39.99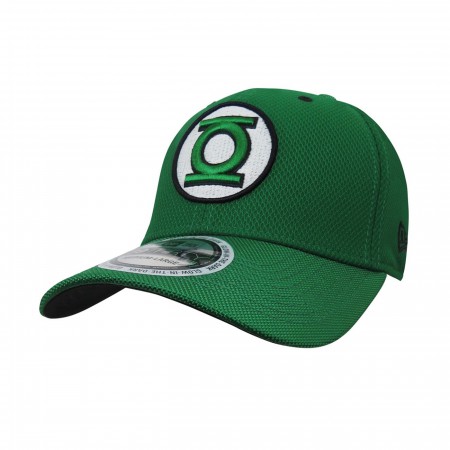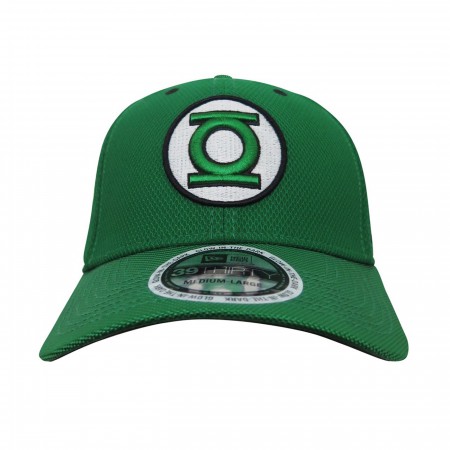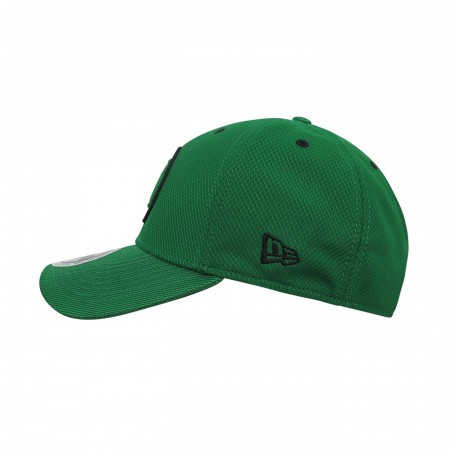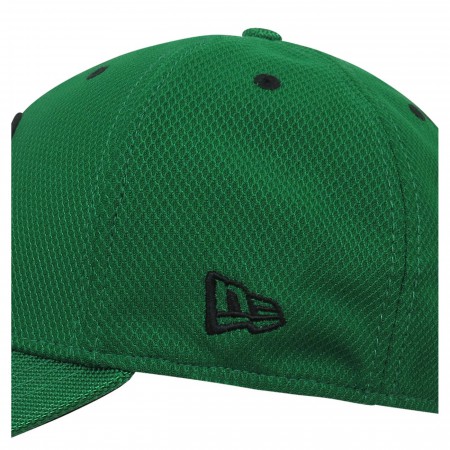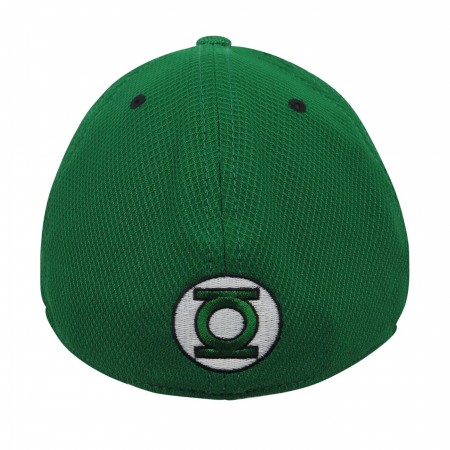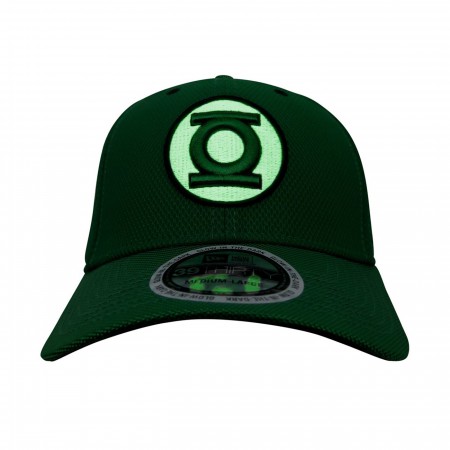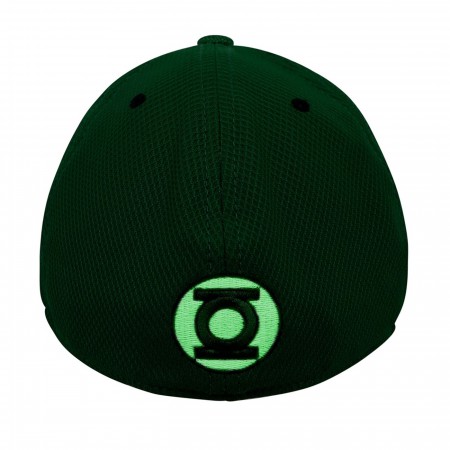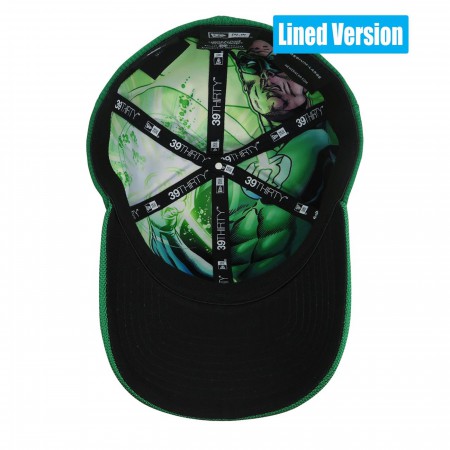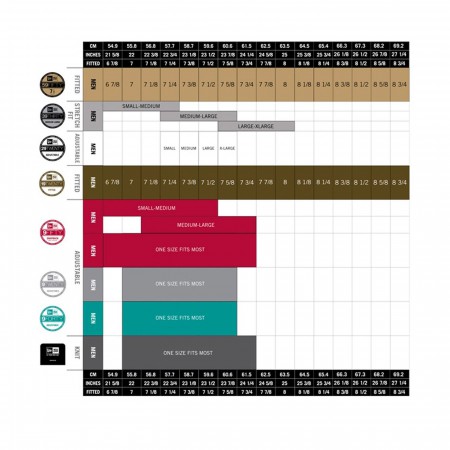 Green Lantern Symbol Glow Armor 39Thirty Fitted Hat
$39.99
We'll let you know as soon as the item is back in stock!
Shipping Guarantee
In stock items ship within 1 business day
Choose from 2 hat styles:
Standard
Lined

 

-- Numbered, limited-edition hat with illustrated inner lining!


A suit built by willpower.

Green Lantern's glowing green costume is an expression of solid, manifested willpower fashioned and contorted by the ring-bearer's aesthetic whims.

It's a fine, impervious mesh that glows like a blinking green star -- a costume that's equal parts uniform, battle armor, and beacon of hope.

Our Green Lantern Symbol Glow Armor 39Thirty Fitted Hat expertly captures that will-woven mesh and a little bit of the luminescent, infinite willpower from which it came.
Made from 100% polyester, our EXCLUSIVE Green Lantern hat from New Era features an embroidered Green Lantern symbol that...(**GASP!**)...GLOWS IN THE DARK!!

Our Green Lantern hat is layered in a resilient performance fabric called "Diamond Era." 

The name comes from a recurring pattern of diamond-shaped stitching crisscrossing the entire hat, granting it the appearance of a hard-fiber mesh used in the construction of contemporary superhero-wear.

The bill? Curved and covered in an elevated Ballistic Fiber.

**The lining (if you choose our limited-edition version)? A full-color illustration of Green Lantern pulled straight from "Green Lantern: Rebirth!"

Hey! What's on the back?? A smaller, embroidered Green Lantern symbol.

The official New Era sticker? It's right there, resting soundly on top of the curved green bill.

All the dependable characteristics of a high quality New Era Hat:
The New Era logo resting on the hat's right side.
The stitched taping crisscrossing the hat's interior.
The official Green Lantern symbol, also inside the hat!
The official New Era tag, also-also inside the hat!
This fitted Green Lantern 39Thirty cap is available in sizes Small/Medium, Medium/Large, and Large/XLarge.



More Details
Product Brands:
Green Lantern,
Exclusive
Product Category:
Clothing & Apparel,
Headwear,
Hats & Caps
Reviews of Green Lantern Symbol Glow Armor 39Thirty Fitted Hat
5.0
(Based on 18 reviews)
John, fan of Hal
Lexington,Ky
Always been a green lantern fan, hat is amazing just what I was waiting for
Submitted 5 years ago
James, GL Sector 2814
New Jersey
The New Era Green Lantern armored cap is a must have for those living in Sector 2814..or any galaxy.
Submitted 5 years ago
UB
MI
I wish I could've gotten the lined inside one. :(
Submitted 5 years ago
John, longtime hal jordan fan
lexington,ky
Waiting years for someone to get the right design for green lantern, it's here. Great fit and qualit
Submitted 5 years ago
Zack
Iowa
The fit is great and the lining give the hat more personality.
Submitted 5 years ago
Josh Chambers
PA
I have shopped with SuperHeroStuff before and like always it's quality! I love this hat!
Submitted 5 years ago
Curt
NYC
Great fit and great look! Plus it glows in the dark! It's a head turner (others, not yours lol)
Submitted 5 years ago
Abe
Colorado
All green, Green Lantern hat. It glows in almost any light and is good in any termp.
Submitted 5 years ago
Mike Greathouse
Nineveh, Indiana
Submitted 5 years ago
Giovanni Villalobos
IL, United States
Definitely a good buy. Exactly as the pic if not better. Breathable and great quality hat overall. The green is cool.
Submitted 3 years ago
Justin
ME, United States
I initially returned this hat thinking that I had gotten a misprint on the size label. It said it was a Medium/Large but it fit like a small. I exchanged the hat, but the one I got back had the exact same issue. So, get a size bigger than what you would normally buy. Other than the size issue, the hat is very nice. The liner feels and looks great.
Submitted 2 years ago
Travis Cummins
IL, United States
Great hat! Fits as just other M/L do and just looks fantastic!
Submitted 2 years ago
Christopher Linman
MN, United States
I have several New Era 39Thirty hats and they are all medium/large, however this lined version is very tight fitting so you may want to consider sizing up. Other than that the hat looks fantastic!
Submitted 2 years ago
Tim Kunst
MO, United States
This hat is great! I love the lining and the glow in the dark symbols. It fits a bit more snug than the other two new era GL hats I bought from this site, but it's not too small.
Submitted 1 year ago
B
Aussie
International shipping is understandably slow at the mo due to covid and the in country courier partner they use is very average to say the least BUT the product and the service they provide is still of the highest standard out there. Superhero stuff continues to be the prime spot to shop merch for these characters in my opinion.
Submitted 1 year ago
John King
NY, United States
Fits like a dream! I where it all the time
Submitted 4 months ago
Nasus Schmidt
WA, United States
Very good quality hats, I ordered the wrong size at first and they made it easy to exchange. They are comfortable and sturdy and they breathe.
Submitted 3 months ago
William G.
TX, United States
Love it!! The look and the quality
Submitted 3 months ago