Superman Symbol Blue & Red 39Thirty Fitted Hat
$38.99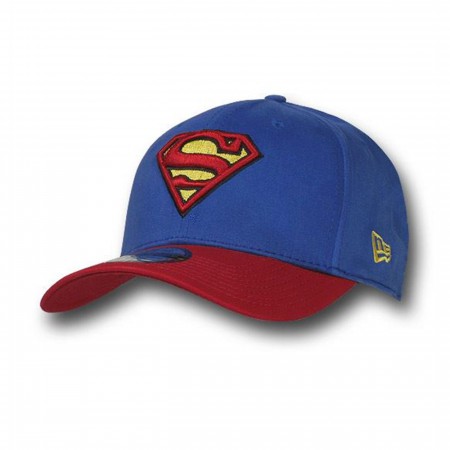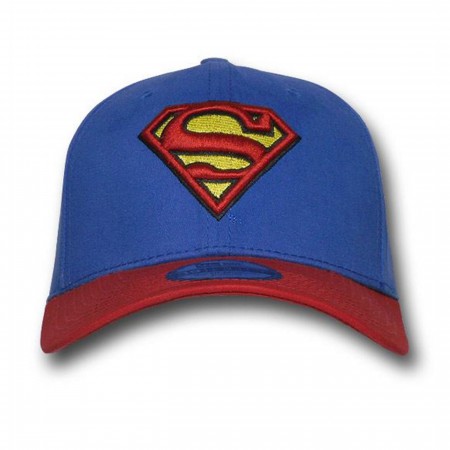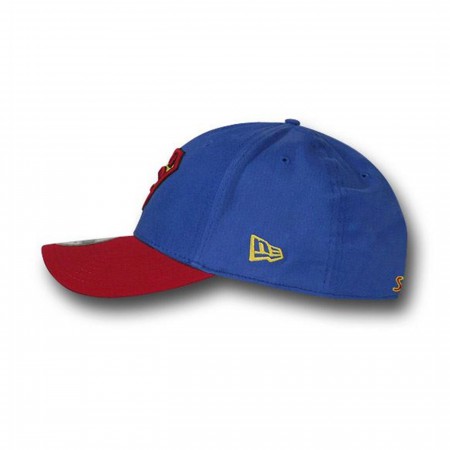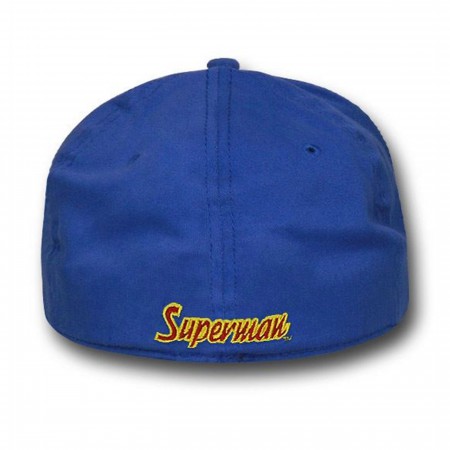 Superman Symbol Blue & Red 39Thirty Fitted Hat
$38.99
Shipping Guarantee
In stock items ship within 1 business day
Made from 97% acrylic and 3% Spandex, this red and blue, duck-billed baseball cap features a red bill and a raised and embroidered Superman shield symbol adorning the blue of the cap. Now, turn it around and.....check out the embroidered Superman logo thing! Classic DC! This Superman baseball cap is from New Era's high quality line of stylish 39Thirty baseball caps; the evidence is in the craftsmanship and the official, 39Thirty medallion adorning the bill. This 39Thirty Superman baseball cap also features a covered, elastic headband lining the inside of the hat for a comfortable fit. Oh, and it comes in specific hat sizes, so....well, you were warned.
More Details
Product Category:
Clothing & Apparel,
Headwear,
Hats & Caps
Reviews of Superman Symbol Blue & Red 39Thirty Fitted Hat
5.0
(Based on 16 reviews)
Kori
Toronto, ON
Submitted 9 years ago
Chris
Bridgenorth, Ontario Canada
It's a great fitted baseball hat. I wish Super Hero Stuff would get a New 52 logo design, but this one as Classic Superman is Flawless! And the price is perfect, exactly what I would pay in a brick and mortar store (if they sold this awesome stuff - but they don't where I am)
Submitted 9 years ago
Jackson
Madison, WI
Hats run very large. Bought the largest size and it is the first hat that does not leave a mark on my forehead (I've got quite the noggin). New Era makes an awesome product.
Submitted 10 years ago
Wife of a comic book fan.
Gulf Coast
I got this for my hubby. He loves the quality, color and fit! I love being able to order non-adjustable hats by size! I've orders 3 more since the first was such a big hit!
Submitted 8 years ago
Solisortus
Charlotte, NC
Being a medium/large, I thought this hat would fit. Alas, my gigantic brain wouldn't allow it. That is until my hair fell out after someone laced my shampoo with kryptonite crystals. Now the hat fits perfectly!
Submitted 11 years ago
wildfire
idaho falls, idaho
The first hat sent to me was irregular, you discovered my unhappiness and sent me another free of charge. The product is awesome, and the service was too!!!
Submitted 9 years ago
Michael
Denver
This hat is well made and the colors are vibrant.
Submitted 10 years ago
Jamie Dunst
West Orange, NJ
I have been wanting to get this hat for some time now. My recommendation for this hat would be to order on the larger side. So if your head size is that of a large, get the L/XL as opposed to M/L. The fit is a bit looser but it won't be tight and leave that band on your forehead. I love the colors of the hat and the fit with the larger size and I have received a lot of compliments.
Submitted 7 years ago
matt
portsmouth, OH
fits my adult baby size head perfect
Submitted 7 years ago
B
MERICA
I don't like the Red Bill, wish it was all blue, and the logo is really raised, too defined maybe
Submitted 6 years ago
Jimi, SuperHeroStuff.com # 1 customer
Lansing, IL
Need a Hawkeye LG/XLG and a Dr. Strange LG/XLG to complete my collection. Make this happen...please!
Submitted 6 years ago
AceQ
Kalamazoo, MI
Love it. Wish I could say same.for hoodie
Submitted 5 years ago
Mike
Arizona
Fit great around my noggin, and material is nice and soft and snug
Submitted 5 years ago
Bill
Columbus, OH
I love superman and this classic look is great! The fit is perfect for me.
Submitted 6 years ago
Quett
Perth, Western Australia
Got Robin, Superman, Batman Hush, Flash, John Stewart Green Lantern + Deadpool. All awesome!
Submitted 5 years ago
dave brogna
MA, United States
Submitted 3 months ago